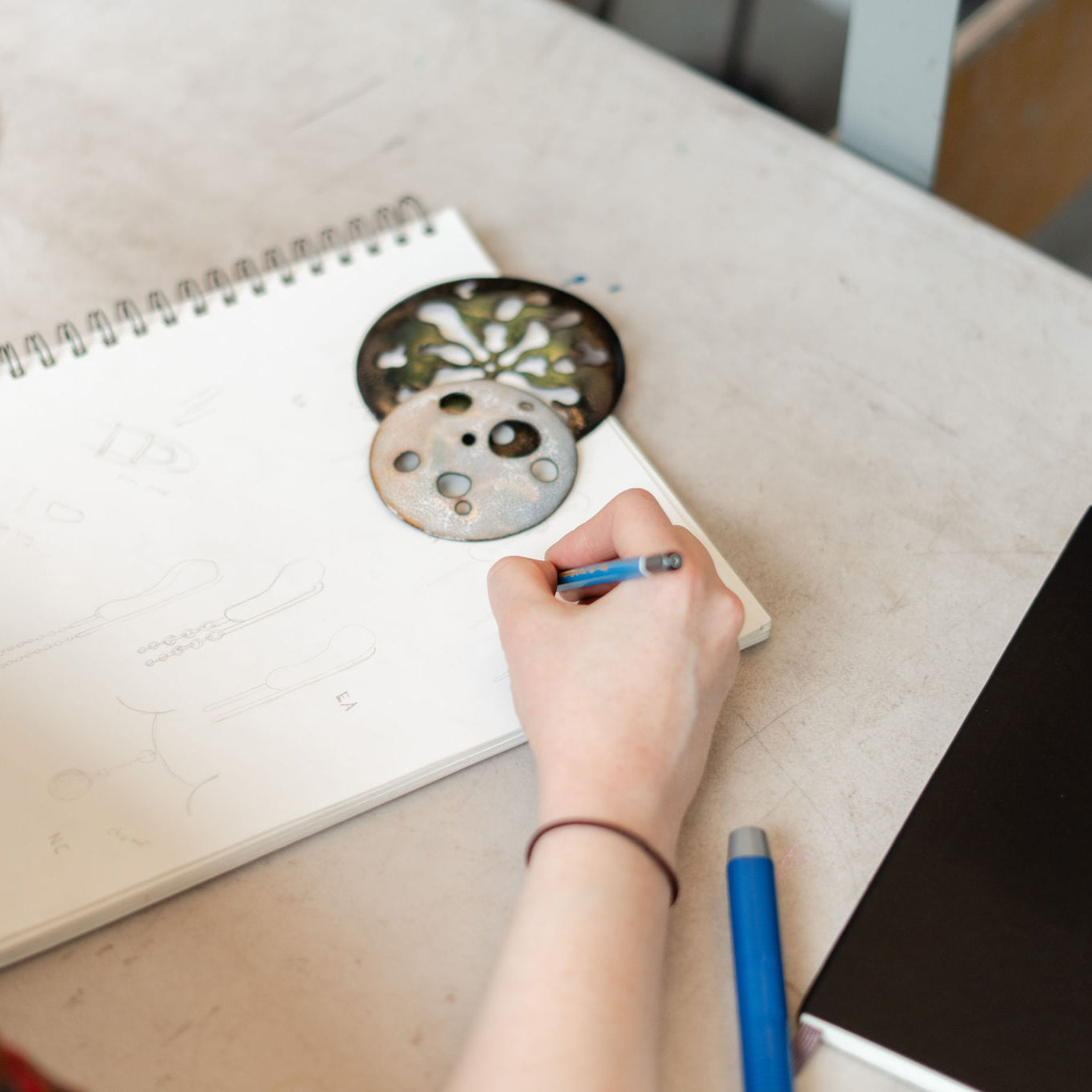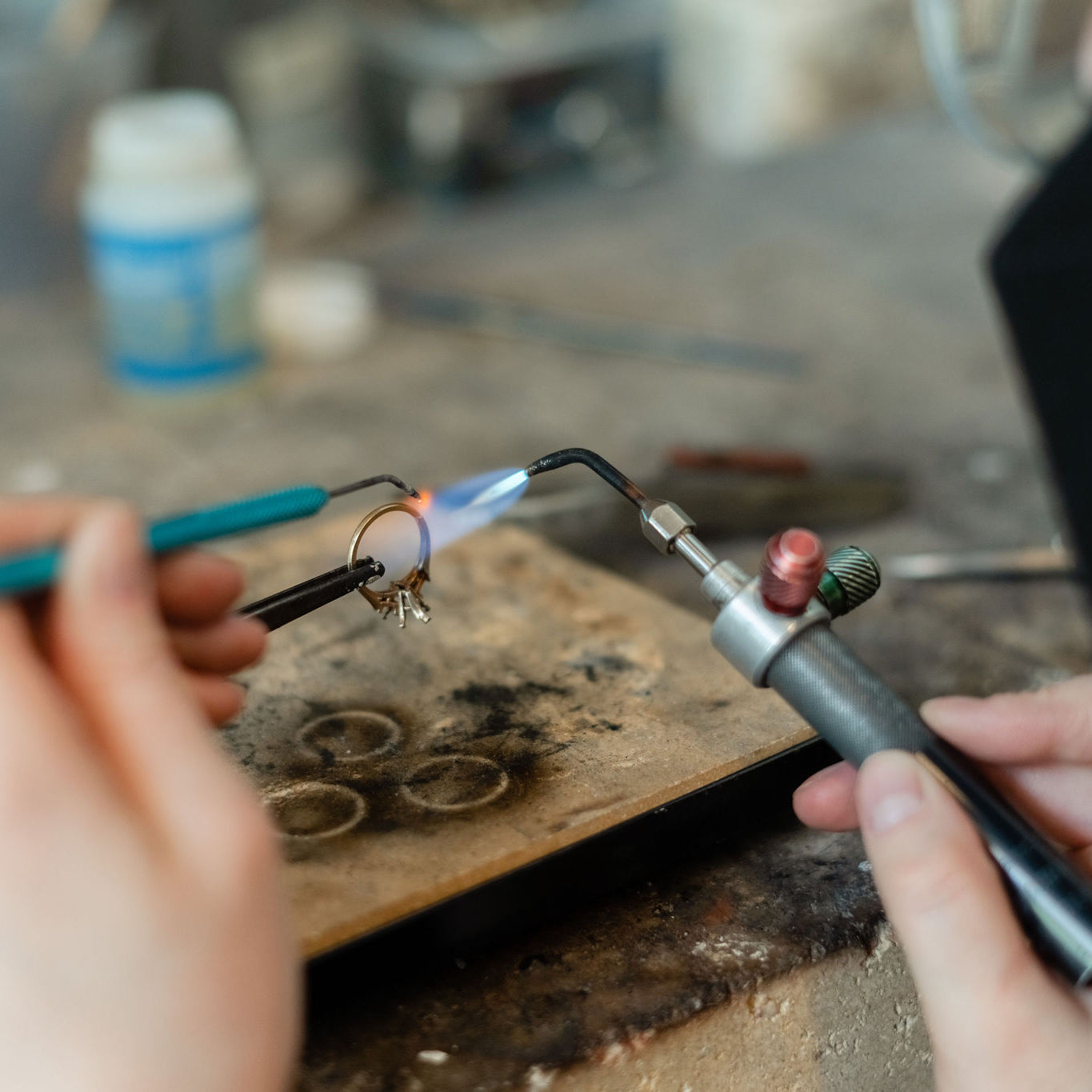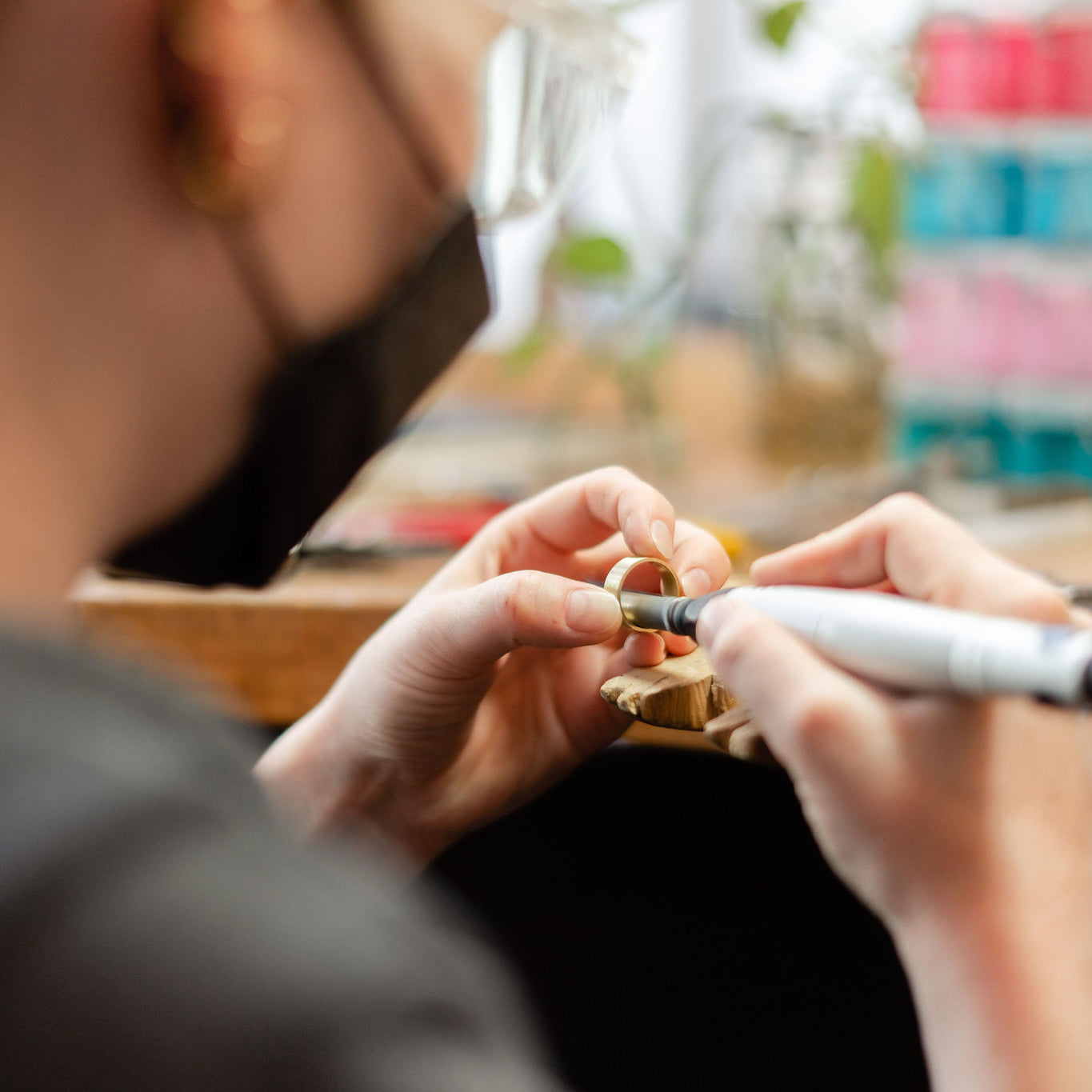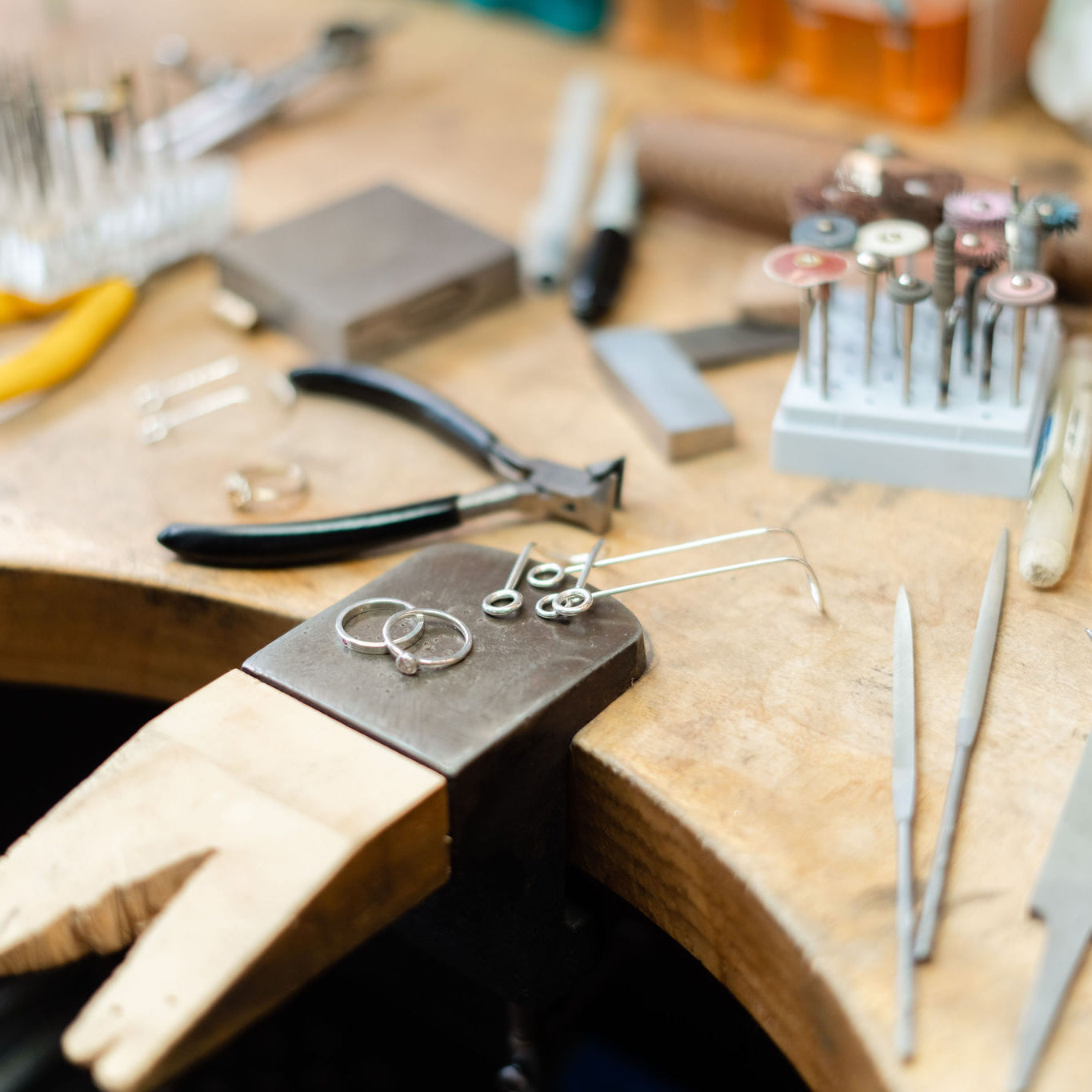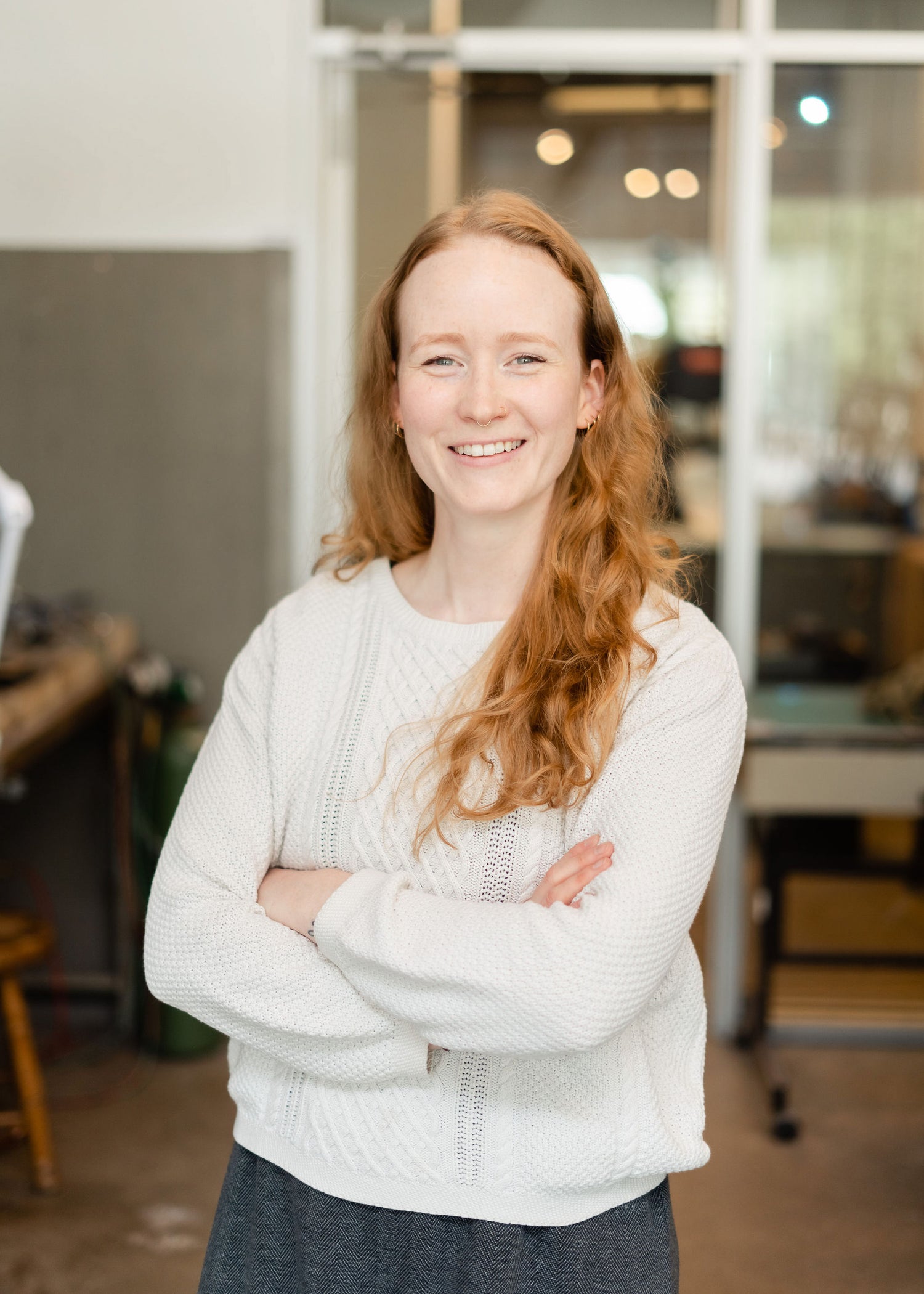 Meet the artist...
Lena is a goldsmith, artist and current full-time Craft & Design resident at Harbourfront Centre in downtown Toronto. She graduated from the George Brown College Jewellery Arts program in 2019, and previously earned her B.A. from the University of Toronto where she studied fine art, environmental studies, and Buddhist psychology & mental health. Lena's work is greatly influenced by her studies in these subjects, an interest in avant-garde fashion, and the observed world around her. It is her intention to establish a studio practice that is consistent with her dedication to environmental sustainability and social equity.
As an emerging artist, Lena strives for technical excellence and compelling design, producing work that is equal parts refined and eccentric. She believes in upholding traditional methods of metal fabrication while carrying them forward into the future of adornment, exploring the possibilities of contemporary art jewellery and objects.
The Orobica...
Orobica goats are native to the Bergamo Alps of Northern Italy - tough, sure-footed and playful. Not only was Lena born in the lunar year of the goat, she is also a Capricorn (the "sea goat")… You could say this makes her a bona fide super double goat! She has always felt a kinship with these resilient creatures. The solitary Orobica represents the character of the artist and the determination behind her studio practice.
Also: 
oro = gold (spanish)
bica = kiss (corsican)
A golden kiss…